A Winnipeg Bakery with Rich History
Started in 1984 as a small, independent Winnipeg bakery and coffee shop, Goodies Bake Shop is proud to have grown into a key dessert caterer for events and businesses all over Winnipeg.
Our creative cakes, pleasing pies, and other delectable desserts are perfect for your next party, celebration, or gathering. Goodies Bake Shop works hard to make you happy, and does so with tasty, Italian-inspired treats.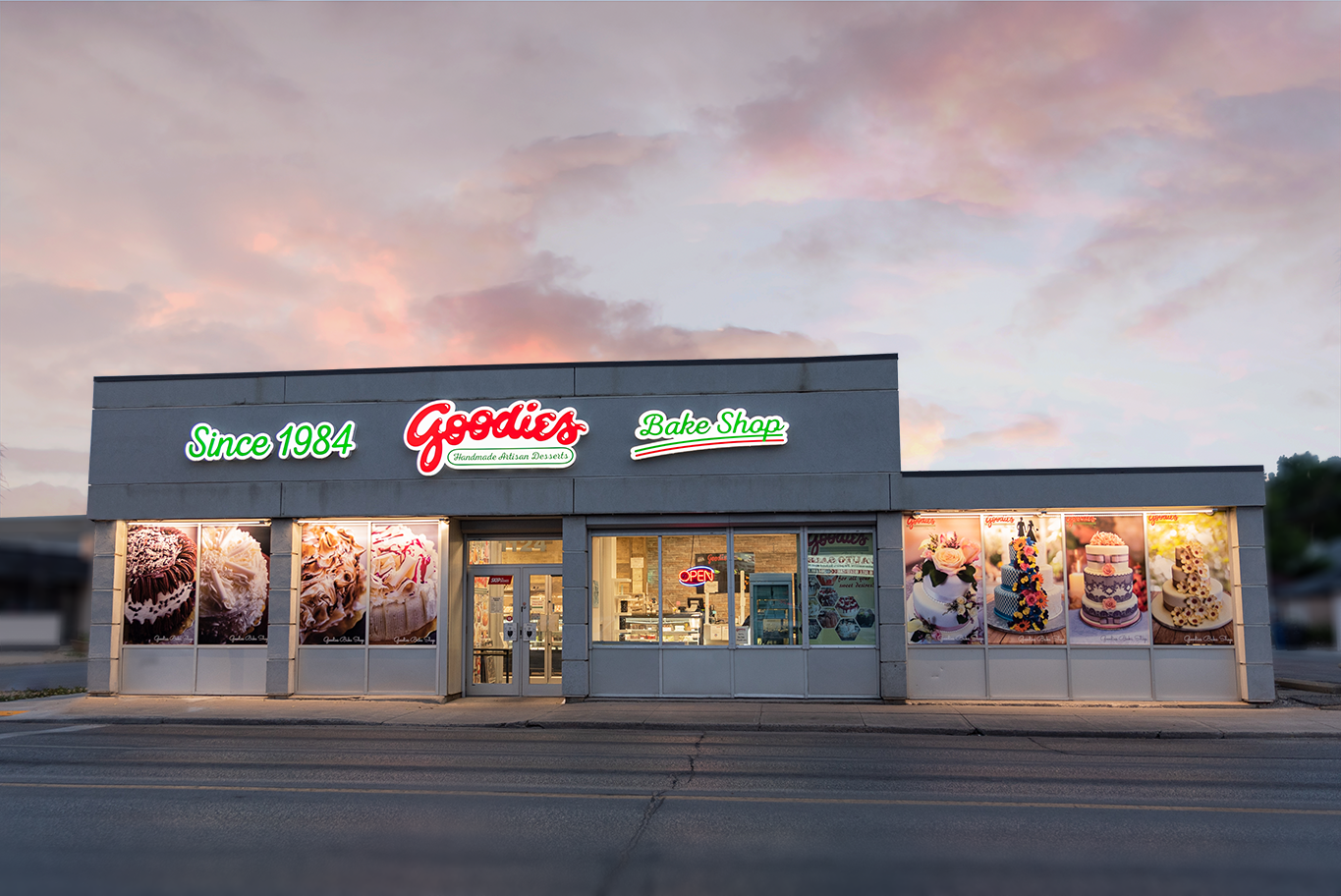 Our Team
Goodies Bake Shop is extremely fortunate to have dedicated and passionate employees from all around the world, bringing together years of experience to create unbelievably delicious goodies handcrafted with love and passion.
Come work with us!
Hand-Crafted With Love
Have a special day coming up? We would be honoured to create the perfect dessert for your wedding, celebration, or any occasion! Our decades of decadent experience will treat you well.
Team up with one of our bake shop professionals to create a unique dessert, or peruse our catalogue of past designs for inspiration.
See Ordering Options
Allergy Awareness:
Disclaimer:
Since we are honest people, here is a disclaimer. Our products are prepared in a common kitchen. Anyone with allergies should exercise caution when consuming Goodies Products. In our facility we do use Gluten, Mustard, Nuts, Peanuts, Dairy, Eggs, Soy.
Contact Us